Don Quixote, the ballet
By Lisa Macuja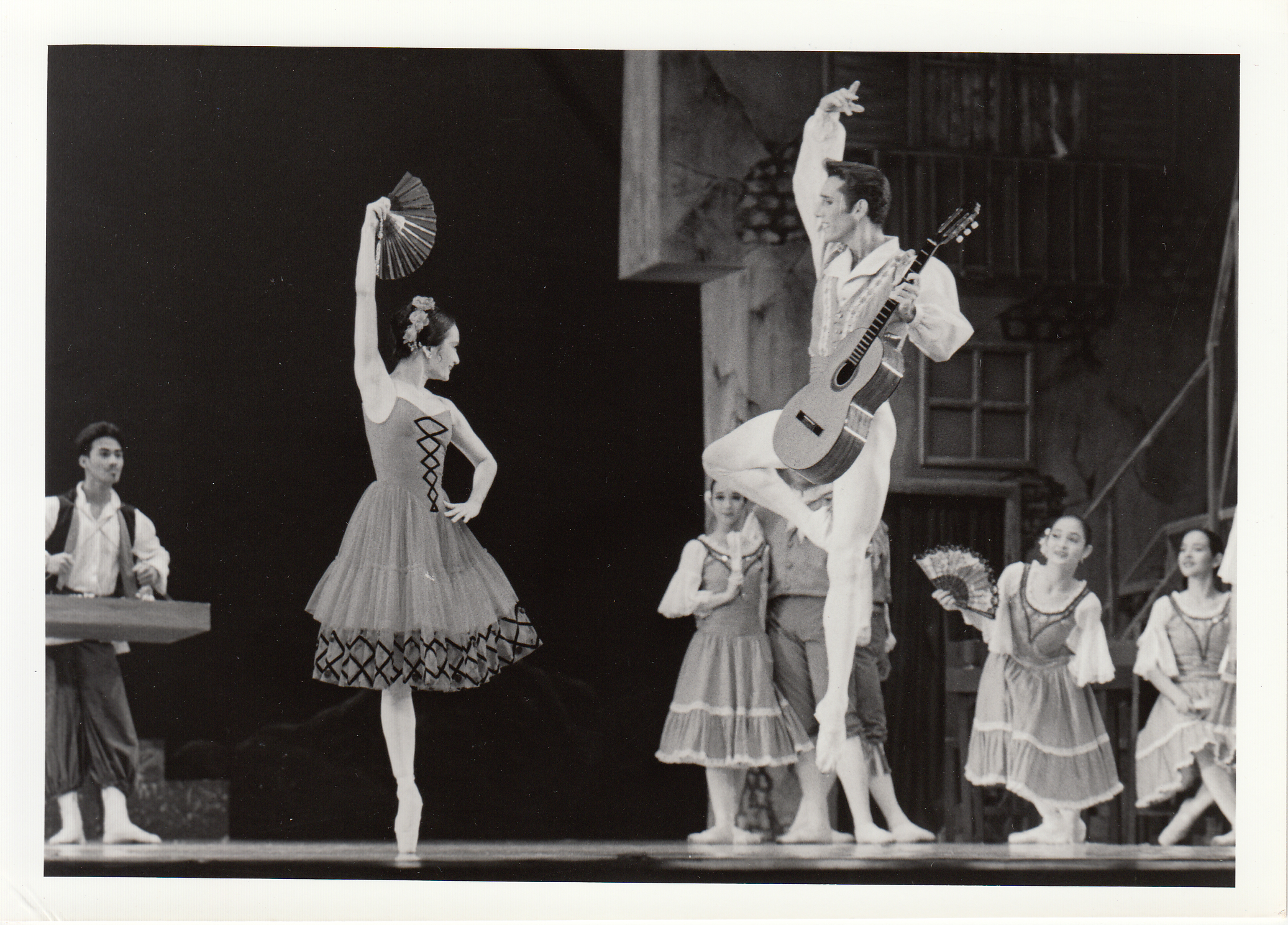 Ballet Manila caps its 21st season dubbed Revenge of the Classics with Don Quixote, one of the most popular productions in the classical ballet repertoire. It is also a favorite of Ballet Manila artistic director Lisa Macuja-Elizalde since its heroine, Kitri, is a role she is most identified with. On September 2, 1993, she wrote the following piece on the Don Quixote plot and its characters in her On Pointes column for the national broadsheet Malaya, just as she was about to dance as Kitri once more. This is an edited version of that column.
Ballet Manila's Don Quixote goes onstage on February 24 and 25, 8 p.m., and on February 26, 3 p.m., at Aliw Theater, CCP Complex, Pasay City.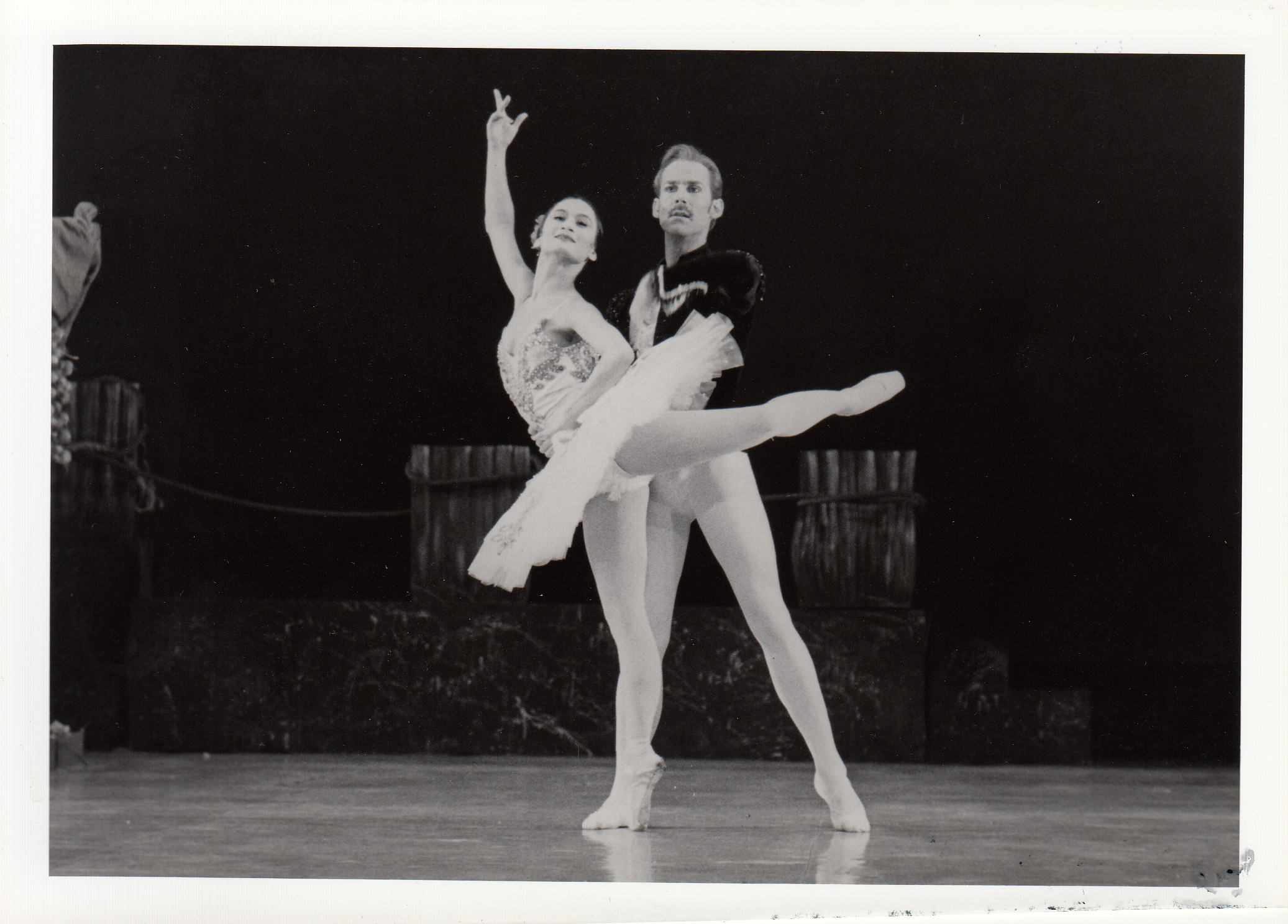 Don Quixote, Miguel de Cervantes' misunderstood dreamer, is not only immortalized in his classic 17th century epic. You can encounter this deluged knight in a Broadway musical, The Man From La Mancha, or when coming across words like "quixotic" while reading. Yes, there is also a full-length ballet called (what else?) Don Quixote.
As early as 1740, Cervantes' novel has inspired many choreographers to create ballets centering on this "idealist in armor." None of them can compete with the Ludwig Minkus/ Marius Petipa collaboration premiered in an 1869 Bolshoi production. Later revised by Alexander Gorsky, this four-act (often reduced to three) full-length is world-famous for the grande pas de deux, almost overperformed as an excerpt during concerts. A grand finale wedding pas de deux of the romantic leads Kitri and Basilio, it is an ideal showcase for the bravura Spanish-inspired style, featuring technical feats by both the ballerina and her danseur designed to stop the show.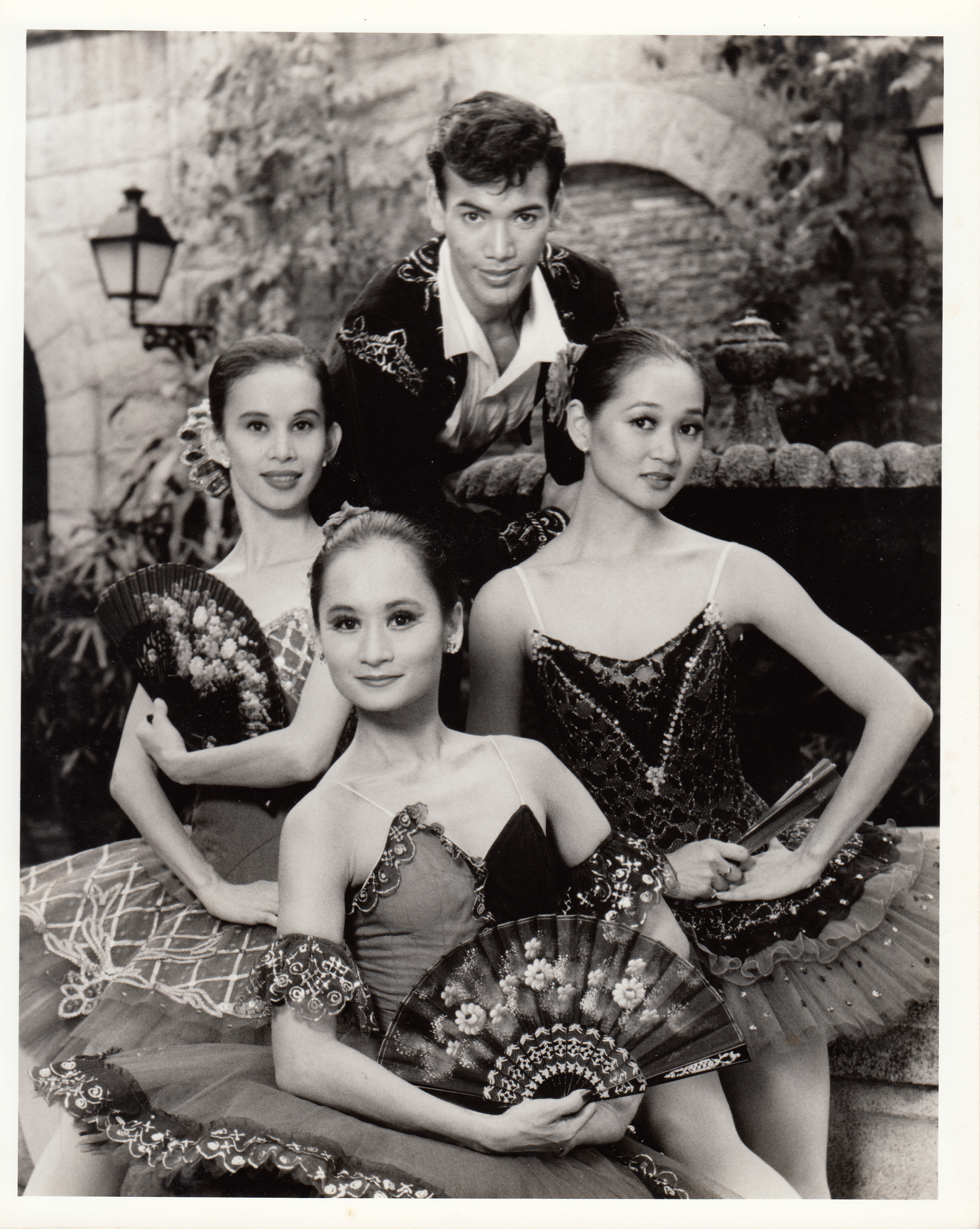 While the novel's satire and comical exaggerations leave the reader with great sympathy and even sadness for its hero, the ballet leaps from one happy fun-filled moment to the next. Don Quixote is actually an incidental character, who doesn't dance, but does a lot of mime. His search for his ideal brings him, and the ever faithful Sancho Panza, to a Spanish village where he stays in the inn owned and operated by Lorenzo, Kitri's father.
Kitri is a girl who epitomizes the French phrase "joie de vivre." She is in love with life and with Basilio, a poor barber. Naturally, Lorenzo disapproves as he eyes Gamache, the town dandy (but extremely rich), for Kitri. Basilio and Kitri get into a lot of adventures. They meet gypsies, have little quarrel's (LQ's) and of course, befriend Don Quixote, who in turn mistakes Kitri for his ideal Dulcinea.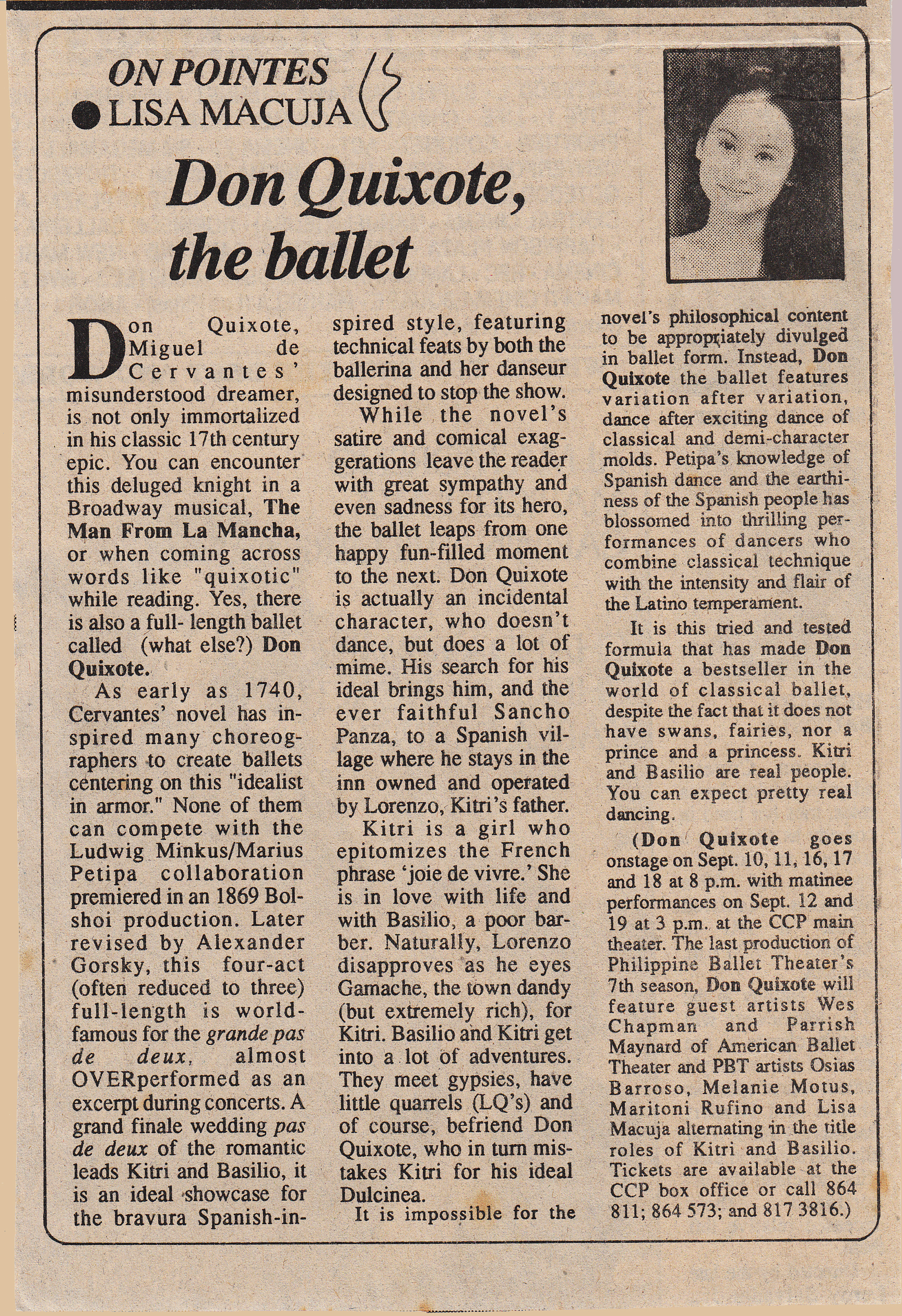 It is impossible for the novel's philosophical content to be appropriately divulged in ballet form. Instead, Don Quixote the ballet features variation after variation, dance after exciting dance of classical and demi-character molds. Petipa's knowledge of Spanish dance and the earthiness of the Spanish people have blossomed into thrilling performances of dancers who combine classical technique with the intensity and flair of the Latino temperament.
It is this tried and tested formula that has made Don Quixote a bestseller in the world of classical ballet, despite the fact that it does not have swans, fairies, nor a prince and a princess. Kitri and Basilio are real people. You can expect pretty real dancing.