Kitri in Retrospect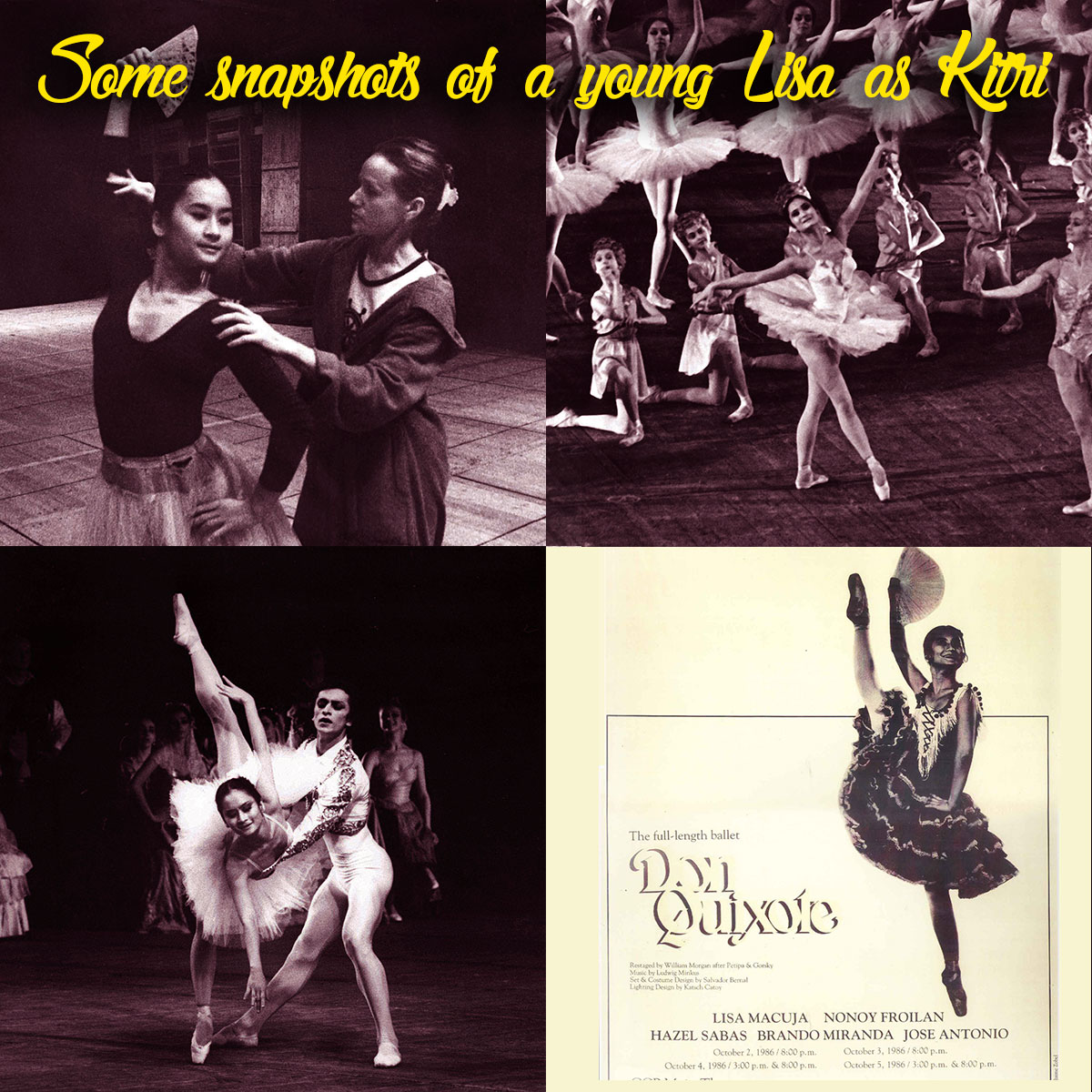 There has been much talk about Don Quixote these days as the country's premier classical dance company, Ballet Manila, gears up to stage the timeless ballet as their closing show for their 21st performance season. Of course, when one talks about Don Quixote, the subject of Kitri—the feisty Spanish female lead— always comes about.
The iconic Kitri is famous for a number of reasons. First, it's the one role that takes ballerinas away from their usually timid, finesse and calculated forms, and puts them in the shoes of a very light, fiery, and playful Spanish girl who almost does nothing but jump and spin around the stage. Second, it's one of the hardest roles to dance to, and requires an almost unnatural amount of strength and agility to perform.
Dancing the role of Kitri, for most parts, may be likened to a double-edged sword. The part can make you or break you, make the world notice your talent and passion, or serve as your ticket to an early retirement. In the case of the country's only Prima Ballerina, Lisa Macuja-Elizalde, it has served as the launching platform for a most prolific career—spanning over three decades—on which Ballet Manila and The Lisa Macuja School of Ballet Manila were founded. She shares with us some of her fondest memories of Kitri.
Her First Kitri
Lisa first wore Kitri's shoes back in 1984 as her graduation piece for the Russian Ballet Academy. She received a full five-minute standing ovation after the said performance and was asked to do an encore.
Her Most Memorable Kitri
For Lisa, her most memorable Kitri has to be her first Don Quixote in the Philippines after returning from Russia. It was her first full-length ballet. She was an artist-in-residence of the Cultural Center of the Philippines (CCP).
Her Most Challenging Kitri
According to Lisa, one of her most challenging Kitris was actually one of her earliest. During one of her performances with the Kirov Ballet in 1986, Lisa ripped a muscle in her left thigh during her entrance. The rest of the ballet, according to her, "was danced on pure adrenalin and pain denial—until I limped home to Nievsky Prospekt and collapsed on my bed."
Her Best Kitri
Lisa accounts her best portrayal of Kitri back in 1990 when she danced the role in Krasnoyarsk, Russia with Osias Barroso as Basilio. "I was dancing with a partner I was so used to dancing with so it was like second nature. I was very comfortable with him and with my technique. I was so strong that I actually remember dancing an encore of the coda, doing my fouettes again at the end of that whole act three, and yet after that we still had the energy—because the audience was not letting us go—we actually did our fouettes again."
Her I-Wish-I-Could've-Done-Better Kitri
According to Lisa, each of her performance is always followed by the thought that she could have done better, however, one that she really wished she could do again happened in Lithuania. "There are some performances that are better than others. There are some performances where you actually fall or slip or where accidents happen. I remember one performance in Lithuania, where I actually fell from my fouettes and I had to start over."
She says she picked herself up, the only way you can during a live show. "So I fell, then I started over and I continued. That's how you do it. You just start over and continue as if nothing happened."
Her Most Emotional Kitri
Lisa's last full length Kitri back in 2012 is her most emotional. She was 48—arguably the oldest Kitri on record. She knew her body couldn't keep up with the demands of the role so she decided to say farewell to the role that has opened so many doors not just for her, but for the dancers that she was destined to nurture in the years to come.
Want to see Kitri, Basilio and the rest of the cast of Don Quixote on stage? Then be sure not to miss Ballet Manila's Don Quixote, which happens on February 24 and 25, 2017 at 8:00 p.m. and on February 26, 2017 at 3:00 p.m. at Aliw Theater.
While Macuja-Elizalde will no longer be Kitri in this run of Don Quixote, she has personally worked very closely with all the ballerinas and danseurs who will, to ensure that they deliver a world-class show that's fitting of the Ballet Manila name.
Don Quixote is co-presented by the Manila Broadcasting Company, Star City, and Aliw Theater. Other sponsors include ACS Manufacturing Corporation, First United Corporation, Papa John's Pizza, Hot Star Chicken, Oasis Paco Park Hotel, Microtel Wyndham Hotels, Marco Polo Hotel Ortigas, City Garden Suites Malate,Island Rose, and Philcom. Official ride partner is Grab Philippines.
To learn more about it, visit www.balletmanila.com.ph or follow Ballet Manila on Facebook, Twitter, and Instagram. Tickets are also available through all Ticketworld outlets. Please call 8919999 or visit www.ticketworld.com.ph, for more information.