Lisa Macuja-Elizalde and Joanna Ampil as Inang Bayan in 'Rebel'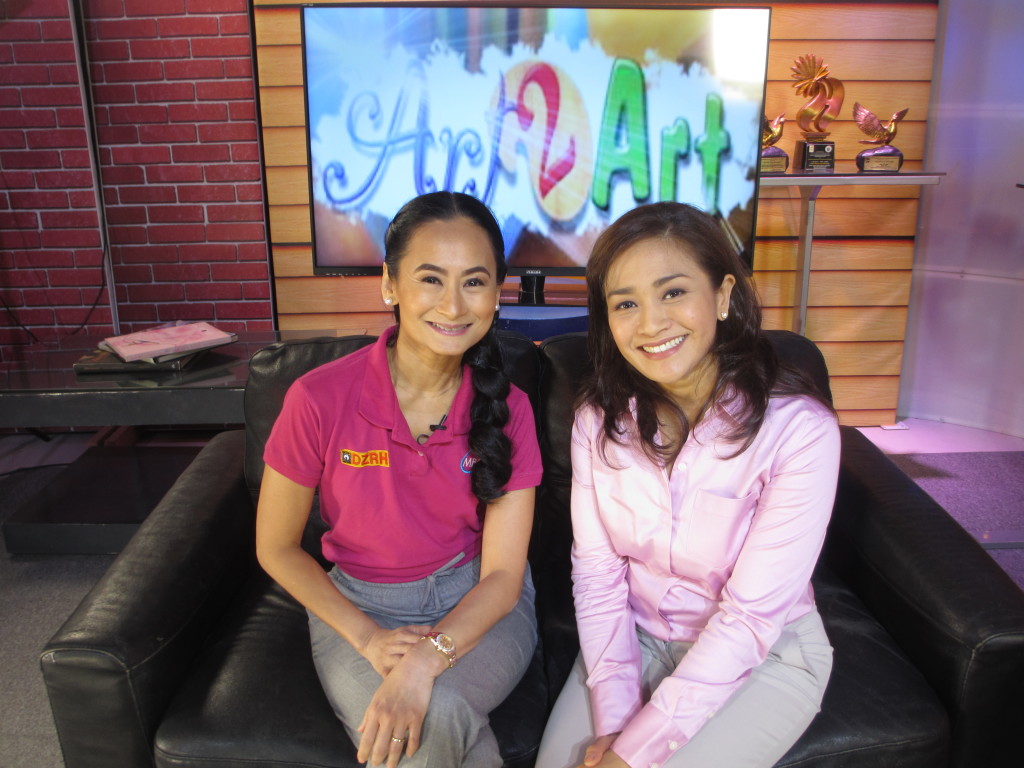 Prima ballerina Lisa Macuja-Elizalde and internationally acclaimed musical theater actress Joanna Ampil are sharing a role in Ballet Manila's forthcoming production titled Rebel.
In her comeback dancing role, Macuja-Elizalde plays Inang Bayan (Motherland), with Ampil  taking on the character's musical voice.
Rebel is a dream project of Macuja-Elizalde, in collaboration with British choreographer Martin Lawrance. The full-length ballet is based on Spartacus, but derives characters and events from the EDSA People Power Revolution.
The ballerina personally chose Ampil to give voice to Inang Bayan, after having seen and heard the latter perform over the years, including the lead in Miss Saigon and more recently, in the local production of The Bridges of Madison County.
Macuja-Elizalde believes Ampil will give justice to the songs assigned to her in Rebel. Ampil's commanding voice has earned her plaudits in the international stage, for roles such as Eponine and Fantine in Les Miserables, as Mary Magdalene in Jesus Christ Superstar and as Mimi in Rent.
Rebel's story revolves on six main characters – Benigno, Corazon, Ferdinand, Imelda, Juan Dela Cruz and Inang Bayan. The lead cast composed of Ballet Manila artists is supported by forty-six other dancers of the company.
Apart from Ampil, the ballet epic will also feature the ABS-CBN Orchestra under the baton of Maestro Gerard Salonga. The orchestra will play music excerpted from Aram Khachaturian's Spartacus, as well as Filipino songs that have become associated with the People Power Revolution of 1986.
Rebel will have its world premiere on the 30th anniversary of the historic event on February 25, 8 p.m., at Aliw Theater, with succeeding shows on February 26 and 27 at 8 p.m. and on February 28 at 3 p.m. Tickets are available at Ticketworld outlets or online via www.ticketworld.com.ph. For inquiries, call 891-9999.