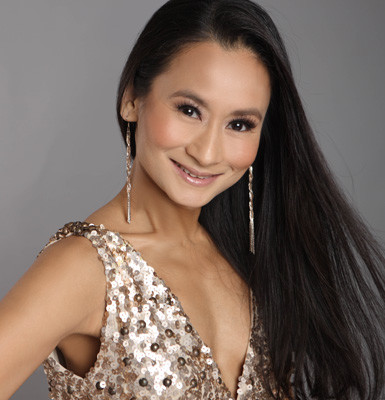 LISA MACUJA ELIZALDE
Artistic Director & Chief Executive Officer
Lisa Macuja-Elizalde is undoubtedly the most phenomenal ballerina the country has ever produced. Her career is best summed up by these numbers: 28 years of dancing the lead in over 300 full-length ballets, performed in 90 cities that span five continents around the globe.
Macuja-Elizalde started ballet at the age of eight under Felicitas Radaic at the St. Theresa College School of Dance, where she became a member of Dance Theater Philippines.
In 1982, she received a scholarship from the USSR Ministry of Culture to study at the Leningrad Choreographic Institute (now the Vaganova Academy of Russian Ballet) in Saint Petersburg under the tutelage of Tatiana Alexandrovna Udalenkova.
Graduating at the top of her class in 1984, she was the first foreigner to join the historic Kirov Ballet a revered dance institution in Russia. She debuted as principal ballerina in The Nutcracker, Don Quixote (with Faroukh Ruzimatov as Basilio), and Giselle at the Mariinsky Theater.
Returning to Manila in 1986, she was the first artist-in-residence of the Cultural Center of the Philippines and performed as guest artist with Ballet Philippines until 1988, when she became a principal dancer of the Philippine Ballet Theatre. She performed principal roles with foreign companies in Russia, the United States, Cuba, Mexico, Japan, South Korea, Malaysia, Singapore, Lithuania, Latvia, Ukraine, Georgia and Armenia.
In 1995, she established Ballet Manila, together with perennial partner Osias Barroso and ten other young dancers. Ballet Manila has since grown into the most sought-after Filipino ballet company.
As Ballet Manila's principal ballerina and artistic director, she led the company's performance tours that brought them to 16 cities in Russia, 15 cities in the USA, the Aberdeen Youth Festival in Scotland, the Folk Arts Festival in South Korea, the Asia Arts Festival in China, the Angkor-Gyeongju World Culture Expo in Cambodia, the Philippine Fiesta in Japan, and a concert tour of England and Ireland.
As directress of the Ballet Manila School, she established Project Ballet Futures, a program where poor but promising young boys and girls are given free ballet training, apparel, meals and allowances to help them reach their dream of becoming professional dancers.
In 2011, Macuja-Elizalde launched her Swan Song Series, as she said goodbye to her favorite full-length classical roles within a three-year-period, paving the way for her retirement in 2014.
Aside from her diploma from the most distinguished ballet academy in Russia, she pursued her academic education and received an Associate of Arts degree in General Studies in 2004, leading to her Bachelor of Science degree in Business Management (with honors) in 2007, both from the University of Phoenix, USA.
She is married to Fred J. Elizalde, and they have two children, Missy and Manuel.
AWARDS
Lisa Macuja-Elizalde was the first Filipino ballerina to win the silver medal from the 1987 Asia-Pacific Ballet Competition in Tokyo. She also completed at the 1990 USA International Ballet Competition in Jackson, Mississippi, and won 5th place at the 1992 International Diaghilev Ballet Competition in Moscow, Russia.
Her numerous citations : the Order of International Friendship (awarded by Russian President Vladimir Putin) in 2001; the Ten Outstanding Young Persons of the World (TOYP U.S.A.) in 1997; The Outstanding Young Filipino (TOYF) in 1995; The Outstanding Women in the National Service (TOWNS) in 1989; the special Prize for Artistry by the House of Diaghilev (Moscow) in 1992; Quezon City's Outstanding Citizen Award in 1989; and Manilas Patnubay ng Kalinangan at Sining in 1988.
In 2012, she was the Aliw Awards Foundation's Entertainer of the Year. She also received the award for Best Classical Dancer, Best Concert Collaboration (for The Legends and the Classics with Cecile Licad and Lea Salonga) and Best Dance Company (for Ballet Manila). In 2015, she received the Outstanding Achievement in Humanities from the Ateneo de Manila University School of Humanities.
ADVOCACY FOR THE ARTS
Macuja-Elizalde served as Commissioner of the National Commission on the Role of Filipino Women and as Vice-Chairman of the Philippine UNESCO National Commission. She is also founding board member and treasurer of the Artists Welfare Project, Inc. (AWPI) which provides health, financial and legal benefits to Filipino artists and cultural workers.
She received multiple trophies from the Catholic Mass Media Awards, the KBP Golden Dove Awards, and Gawad Tanglaw, for her groundbreaking art and culture talk show, Art 2 Art, which airs weekly over DZRH and RHTV and which can be accessed online via www.dzrh.com.ph.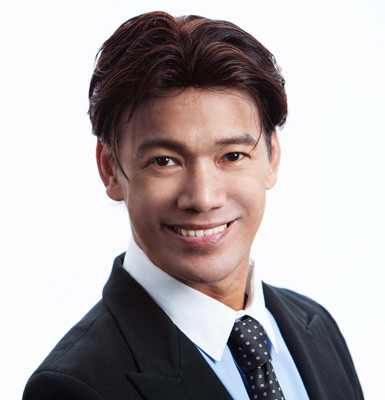 OSIAS BARROSO Jr.

Co-Artistic Director & Ballet Master
After a long and prolific career as one of the country's finest principal danseurs, Osias Barroso continues to share his exceptional talents as one of Ballet Manila's outstanding mentors.
Hailed as a ballerina's prince, he performed the lead roles in both local and international productions of major full-length ballets. To date, he is the only Filipino danseur to have performed Don Quixote and Giselle in Russia, opposite prima ballerina Lisa Macuja-Elizalde whom he partnered for 16 years.
He first learned the Vaganova ballet method from Macuja-Elizalde. From 1996 to 2003, he attended the special Vaganova Method Master Class program conducted by Tatiana A. Udalenkova of the Vaganova Academy of Russian Ballet (formerly the Leningrad Choreographic Institute), and has also worked with such Russian ballet masters Sergey Vikulov, Viktor Saveliev and Evgeny Scherbakov. In 1987, he was one of the delegates who attended the Pedagogical Ballet Seminar held in Varna, Bulgaria and took classes under Vladilen Semenov and Brigitte Thom.
He has created pieces that have become staples in the Ballet Manila repertoire. Among these are: In Quest, in Ballet Manila's debut performance in 1995; Gabriela ng Vigan, for the Centennial of the Philippine Revolution in 1998; Pinocchio in 2002; and Ang Prinsipe ng mga Ibon for the Tatlong Kuwento ni Lola Basyang trilogy in 2008. He also choreographed and directed popular ballet productions for the Star City theme park such as Belen, Can Can, Princess of the Moon, Munting Anghel and Lahi.
Barroso has also coached Ballet Manila talents for international events such as the Asia Pacific International Ballet Competitions in Tokyo, the Japan Ballet Competition in Nagoya, the Helsinki International Ballet Competition in Finland, the International Ballet Competition and Contest of Choreographers in Moscow and the New York International Ballet Competitions in the US, where his students became semi-finalists, finalists and medalists. In 2012 and 2013, he successfully coached Ballet Manila participants in the Beijing International Ballet Competition in China and the Asian Grand Prix IBC in Hong Kong, with competitors making it either to the semi-finals or finals, and some achieving medal status.
Barroso was also at the helm when Ballet Manila participated in the 2011 Gyeongju World Culture Expo in Korea, the 2007 Yeosu Youth Ballet Festival in Korea, the 2006 Angkor-Gyeongju World Culture Expo in Cambodia, the 2005 Andong International Mask Dance and Folk Arts Festival in Korea, the 2004 Aberdeen Youth Ballet Festival in Scotland and the 2004 Andong Mask Festival in Korea.
He was the first Filipino to reach the semifinal round of the First International Ballet and Modern Dance Competition held in Nagoya, Japan, in 1993. In 1996, he was honored as a Metrobank Foundation Artist. He was accorded the Patnubay ng Sining at Kalinangan Award by the City of Manila in 2007.
In 2012, he was cited as one of the Outstanding Alumni by Our Lady of the Sacred Heart School. In 2010, he received the University of Santo Tomas' AB Gantimpala for the Arts award. In 1997, he was awarded as Outstanding Alumnus by the San Sebastian College High School. He was also cited by San Sebastian College as one of its Outstanding Alumni. He recently received an award from the UST 2014 Total Awards as Outstanding Alumnus in the Performing Awards.
ARTISTIC, MANAGEMENT, AND PRODUCTION STAFF
 Lisa Macuja-Elizalde, Chief Executive Officer & Artistic Director
Osias Barroso Jr, Co-Artistic Director
Jonathan Janolo
Eileen Lopez
Rudy De Dios
Gerardo Francisco Jr.
Ballet and Rehearsal Master
Assistant Ballet & Rehearsal Master
2nd Company & Trainees Rehearsal Master/Coordinator
2nd Company & Trainees Rehearsal Master/Coordinator
Manuela Bunao
Lisa Macuja Elizalde
Osias Barroso Jr.
Marika Anoñuevo
Rudy de Dios
Gerardo Francisco
Jonathan Janolo
Eileen Lopez
Michael Divinagracia
Anselmo Dictado
Sofie Sangco-Peralta
Joan Sia
Brian Williamson
Czarina Villegas
Pamela Asprer-Espejo
Marivic Amor
Registrar
Faculty
Faculty
Faculty
Faculty
Faculty
Faculty
Faculty
Faculty
Faculty
Faculty
Faculty
Faculty
Faculty
Guest Faculty
Guest Faculty
Eric Anoñuevo
Jaime Pedro Villanueva
Marcus Tolentino
Marvin Medina
Eleseo Comeros
Raymart Ramos
Reparado Marino
Emma Palada
Production Manager
Lighting and Technical Director
Stage Manager
Assistant Stage Manager
Resident Costume Maker
Production Assistant
Production Assistant
Production Assistant
SALES, MARKETING & PUBLIC RELATIONS
Terry H. Abad
Manuela Bunao
Patricia Ramirez
Marketing & External Affairs Consultant
Box Office & Ticket Sales Manager
Marketing & Sales Executive
Susan P. Macuja
Atty. Victoria Suarez
Dante Perez
Ma. Aniceta Barroso
Victoria Cabubas
Mar Pallingayan
Eloi Baltazar
Babes Cabanero
Chriz Nouelle Nebril
Ballet Manila Inc. Treasurer
Ballet Manila Inc. Corporate Secretary
Executive Assistant to Lisa Macuja Elizalde
First Finance Officer
Second Finance Officer
Accounting Compliance Consultant
Assistant to Lisa Macuja Elizalde
Assistant to Lisa Macuja Elizalde
HR Assistant
Ocs Alvarez
Nonoy Froilan
Gabriel Custudio Jr.
Sofia Costales
Theresa Defensor
Grace Garcia
Edwin Fabillar
Dr. Antonio Rivera
Photographer
Videographer
Graphic Designer
Multimedia Designer
PR Writer
Accompanist
Massage Therapist
Orthopedic Surgeon